Home
›
Getting Started
Paxata has been acquired by DataRobot to build the industry's first end-to-end enterprise AI Platform!
Together, we are continuing to build an enterprise grade data preparation solution to streamline and power automated machine learning as part of the DataRobot platform. We are thrilled to bring together our communities and look forward to sharing exciting updates in the near future. In the meantime, check out the brand new Data Prep for Data Science topic here and the new DataRobot Community.
How do I get started in Paxata and where can I get help?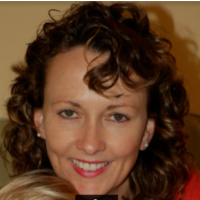 Melanie
Posts: 61
admin
When you login to Paxata for the first time, you land on the Projects page. Here's an illustration to help orient yourself to the Project page:
At a very high level, here are the three easy steps for getting started in Paxata:
1. Add a new Project. Here's an illustration of how a new Project is laid out. 
2. The very first time you start a Project, you'll notice a green button for selecting a dataset. Click it to add a
base dataset
 to your Project. The base dataset forms the basis for your Project.
3. Begin prepping your data. When you're ready to bring more data into a Project, you will import it from your Paxata Library. Here's an illustration of how the Library is laid out:
See the Getting Started guide for complete details. The guide is located right under the Help Menu in the application: