Home
›
Getting Started

Big News: we've moved to the DataRobot Community! Please keep your eye out for an email invitation to join us there. Refer to the We've Moved FAQ for a guide on how to use your existing Paxata Community account to login to our new home.

1. Create a New Data Prep Project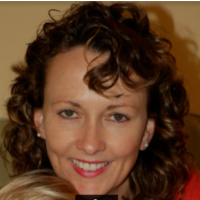 Melanie
Posts: 71
admin
This is part 1 of the Getting Started tutorial.
Start with this guided tutorial video:
Video: Creating a New Data Prep Project
 If you prefer to read instead of watch a video, the same steps from the above video are listed below.
Steps: Creating a New Data Prep Project
1) Log in to Paxata
2) Open the "Paxata 101: Learn the Basics" project 
3) Click the green button in the center top area of the screen to select your base dataset
4) Click the green Select button to the left of the "YTD Contact" sample dataset
When you click Select, you are returned to the project, with the data from the selected dataset assigned to be the Start dataset in your project
5) To proceed you must click 
Save
.
That completes the first of six tutorials in the Getting Started series.
| | |
| --- | --- |
| <<prev | To continue learning the basics, please click next >> |