Home
›
Data Prep Q&A
Paxata has been acquired by DataRobot to build the industry's first end-to-end enterprise AI Platform!
Together, we are continuing to build an enterprise grade data preparation solution to streamline and power automated machine learning as part of the DataRobot platform. We are thrilled to bring together our communities and look forward to sharing exciting updates in the near future. In the meantime, check out the brand new Data Prep for Data Science topic here and the new DataRobot Community.
Create data connector using sql server 2014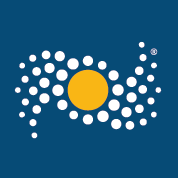 atul_singhal
Posts: 1
✭
hi..
I am new to Paxata and currently using trial version of it. 
I have SQL Server 2014 installed on my machine and I am trying to read a table from my local database using paxata, cleanse it using paxata and then store it in the same database (in different table)
The first thing where I need help is to create database connection (or data connector).

Please help!
Tagged: