Home
›
Data Prep Q&A
Paxata has been acquired by DataRobot to build the industry's first end-to-end enterprise AI Platform!
Together, we are continuing to build an enterprise grade data preparation solution to streamline and power automated machine learning as part of the DataRobot platform. We are thrilled to bring together our communities and look forward to sharing exciting updates in the near future. In the meantime, check out the brand new Data Prep for Data Science topic here and the new DataRobot Community.
How to handle nested functions in Paxata?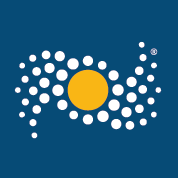 JRood
Posts: 10
✭
Hi everyone.

I'm working on a project where I need to create several new columns using the functions accessed through Compute.  I have hit a stumbling block in that I have to create a column in a way that seems to require two nested functions and I have not been able to do so successfully.  

The main function is IF.  There are two criteria that must be me for the IF, so I'm also using AND, that part has no problem.  However for the second criteria, there are two options out of six in the same column that need to be included.  So I need to have a nested OR.

Here's the equation using the IF AND; this works fine but it's not getting to the category that's being asked for.

If (And (left (column , 3) = "ANN", (column2 = "FINANCIAL INSTITUTIONS")), "ANN-FIW", "N")

This works fine but I also need for the second column to have another accepted value of "REGIONAL WIREHOUSE" along with "FINANCIAL INSTITUTIONS"   It seems like there must be a way to do this but I have met with repeated failures all day yesterday.  Does anyone have suggestions, instruction, or advice?

Thank you!
Tagged: