Home
›
Data Prep Q&A

Big News: we've moved to the DataRobot Community! Please keep your eye out for an email invitation to join us there. Refer to the We've Moved FAQ for a guide on how to use your existing Paxata Community account to login to our new home.

How to actually SUM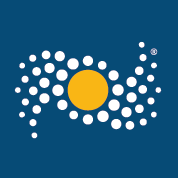 JRood
Posts: 10
✭
Hi again, everybody.  So on my continuing work with this monster project (translating Data pulling/prep from an SPSS stream into Paxata to make ready for reporting) there's a step where I need to present the sum of several columns.  The thing is that using the SUM compute function just creates a new column with the same values as the one I want to SUM rather than giving me the SUM.  I've tried using Shaping and that gives several rows of SUM rather than just the overall SUM.

How can I take Column A and get the SUM of all values in that column as a new Column B that's the total overall sum of everything in A in one row?
Tagged: