Home
›
Data Prep for Data Science, AI and ML
Welcome to our latest forum for Data Scientists: _readme_ for a summary of what you'll find here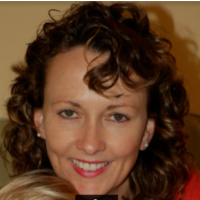 Melanie
Posts: 70
admin
If your work involves preparing data for data science work, then this is the forum for you. We know what your datasets can look like when they land on your desk--not pretty! We also know that the process of cleaning it all up so that you can begin using the data for training your models, and beyond, can be an arduous and tedious task. And that's why we're here to help
Here's a short summary of what you can expect to find in this forum:
orientation materials for learning your way around Paxata.
articles for specific tasks you want to perform in Paxata--for example, how to normalize your messy categorical variables.
access to our in-house PaxPro ninjas who can answer your questions--from how to use a specific tool, to how best you can tackle a gnarly use-case.
This is a new forum, so keep checking back for brand new content. And let us know what you think--we always appreciate feedback that will help us to provide content that will help you.
Until then, happy data prepping.