Home
›
Data Prep for Data Science, AI and ML
Selecting only the variables that matter for your model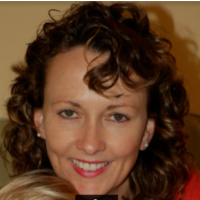 Melanie
Posts: 70
admin
When you need to prepare your dataset's Features for optimal Feature Engineering, Paxata's Column management tools are essential to your prep work. In Paxata, your variables are represented by columns and your two tools for managing columns are the
Columns tool
and the
Hide columns
tool. 
Columns tool
: used to remove, reorder or rename any variable's column.
The Columns tool displays all of your variables' columns and their types. Removing a column is as simple as removing the checkbox adjacent to the column's name. Reordering is as easy as dragging a column to a new order location. And editing a column's name is as easy as clicking the name and entering a new one. 
But there's a lot more transformative power you can wield with this tool--like bulk renaming. See the
official Columns tool doc
s for details.
Hide columns tool
: used to simply hide, but not remove, columns from your dataset. For example, if you share a dataset with someone else and you want to create a personal view of the data that hides all of the columns other than the ones you are working with, then this is the right tool for you. For a deep dive on using this tool, see
Hide columns
.