Home
›
Product Release Notes

Big News: we've moved to the DataRobot Community! Please keep your eye out for an email invitation to join us there. Refer to the We've Moved FAQ for a guide on how to use your existing Paxata Community account to login to our new home.

2020.1 release: a new year and our new look!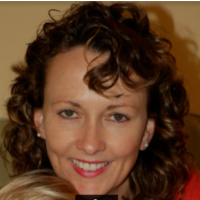 Melanie
Posts: 71
admin
We were super excited to announce our acquisition by DataRobot at the end of 2019. And on January 30, we'll unveil our latest innovation in the user experience, including new tool iconography that's even more intuitive than before. But there's nothing new to learn--all of the powerful features you know and love are baked right in to where you've always found them.
By modernizing our look in the 2020.1 release, we continue to deliver on our commitment to produce excellence while offering a slick integration experience for our DataRobot customers. And yep, there's even more goodness coming in this release too. For complete details of all our new features, be sure to check out the
2020.1 Release Notes
.
Until then, happy new year and happy data prepping!
Tagged: