Home
›
Data Prep Q&A

Big News: we've moved to the DataRobot Community! Please keep your eye out for an email invitation to join us there. Refer to the We've Moved FAQ for a guide on how to use your existing Paxata Community account to login to our new home.

Why do my date fields in Paxata change when I connect to vizualization tool?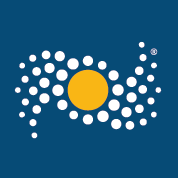 MSajous
Posts: 1
My answersets in Paxata contain date fields in the standard Paxata format (2019-06-30T00:00:00.000Z) but when I connect to the answerset in another tool (Power BI), that same date field appears as "6/29/2019 8:00:00 PM". Similarly, 2019-012-11T00:00:00.000Z becomes "12/11/2019 7:00:00 PM". All my dates seem to have a 5hr discrepancy during Standard Time or a 4hr discrepancy during Daylight Savings Time (I am in ET). Why is this happening, and short of changing the format of each date field individually, how can I keep this from happening?
Tagged: