Home
›
Data Prep Q&A

Big News: we've moved to the DataRobot Community! Please keep your eye out for an email invitation to join us there. Refer to the We've Moved FAQ for a guide on how to use your existing Paxata Community account to login to our new home.

Cannot find my syntax error in multiple If Statement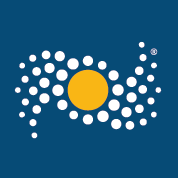 CFresh
Posts: 39
✭
Hi,
I've struggled with this syntax for a few hours and if I can get it correct I will be using similar multiple if statements in the project. 
The main purpose is if the 2nd IF statement is true and populated with "All Match" then I wouldn't have to check the 3rd IF statement with 6 fields, I only need to check the 2nd IF statement comparing the 2 fields.  I am just not correct with the position of the )'s and ('s.
The error I am getting is under the last 4 )))) with a message Missing ')' at <EOF>
If (((
@Country
Match in
[email protected]
= "All Match), 
Tagged: