Home
›
Data Prep Q&A

Big News: we've moved to the DataRobot Community! Please keep your eye out for an email invitation to join us there. Refer to the We've Moved FAQ for a guide on how to use your existing Paxata Community account to login to our new home.

Translate two boolean column results into new Text field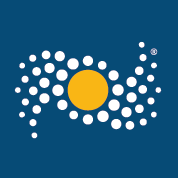 marrkr
Posts: 2
Hi, I have two columns, both boolean results that display true, false, or are both blank. I need to translate the resulting 5 combinations into a new column. I tried If statements but they don't seem to work with boolean.  Any suggests? 
There are five combinations, each with new description in the new calculated column - both True, True-False, False True, both False, and both blank. I did find a number of answers relating to syntax here and did try them all but I think it's because the fields are boolean. I did also check the Paxata Documentation but it was not helpful.  
Any assistance, references, or help is much appreciated.