Home
›
We've Moved! Read here for our news.

Big News: we've moved to the DataRobot Community! Please keep your eye out for an email invitation to join us there. Refer to the We've Moved FAQ for a guide on how to use your existing Paxata Community account to login to our new home.

Join us in our new DataRobot Community home!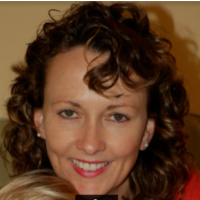 Melanie
Posts: 71
admin
You've probably already heard the news that Paxata is now part of the DataRobot family. But did you know our product's community is also moving to a new home within the DataRobot Community? The DataRobot Community has a whole team of dedicated folks working behind the scenes to make your community experience even better, including:

new ways to engage, learn and accelerate your data prep journey.

new opportunities to connect with peers--business analysts, data scientists and citizen data scientists.
And yes, all of your data prep questions will continue to be fielded by our in-house and in-community experts!
What's important to know?
Here are a few things you'll want to know as we prepare to move to our new home.

community.paxata.com will remain live until August 13th, 2020. However, after today (June 25th, 2020) we will not be posting any new content to the site, or accepting new inbound questions, because the movers have arrived and they've packed us to go!



community.datarobot.com is where you'll find us now. As soon you've signed up to join the DataRobot Community, you will be able to browse all of the content you already know and post questions to our community of experts. Here's how easy it is to find us:
Once you're through the door, you'll notice that all of the Paxata topics are nicely listed once again-- just with a bit more shine:
Left: before on community.paxata.com   Right: now on community.datarobot.com
Protip: look for this button wherever you go on our new site:

Posting a question to the community is as simple as clicking the orange button and submitting your inquiry.
Does your former Paxata community login email work in the new platform? You bet, and we're already looking forward to your first visit. Be on the lookout for an email invitation, sent to your Paxata Community credentials, with the subject line "Reset your DataRobot Paxata Community Password". The email provides you with a link to automatically create your new community password, and then you're all set to come through the door!
*If you miss that email invite, or you're just ready to hop on over now, visit community.datarobot.com and click Sign In in the top right corner. Use the same email as was used for logging into the Paxata community and we'll automatically recognize you, and prompt you for a password.
We look so forward to seeing you in our new home. If you have any questions about our move, the DataRobot Community, or anything at all, please don't hesitate to give us a shout at  The DataRobot Paxata Community Team .
All our best, 
The DataRobot Paxata Community Team