Home
›
Data Prep Q&A

Big News: we've moved to the DataRobot Community! Please keep your eye out for an email invitation to join us there. Refer to the We've Moved FAQ for a guide on how to use your existing Paxata Community account to login to our new home.

Incremental Refresh / Appending / Stacking Data in Paxata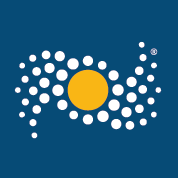 ychamb
Posts: 5
✭
Morning,

Quick question. I was wondering if Paxata has the capability to perform an incremental refresh. I have a set of excel files I receive every month and would like to stack it on a monthly basis. This would be considered an incremental refresh. Unfortunately, I haven't figured out a way to complete this task in Paxata. 

It doesn't seem paxata supports this. I tried creating a standard excel file then adding a version, but that didn't work. Then tried creating a foundation data set then created another data set which was set to automate (new data) and then appending that on the foundational data set within a project hoping that project would keep all the appended data. However, no dice there as well.

Any thoughts?