Home
›
Data Prep Q&A

Big News: we've moved to the DataRobot Community! Please keep your eye out for an email invitation to join us there. Refer to the We've Moved FAQ for a guide on how to use your existing Paxata Community account to login to our new home.

Data Set Permissions - Inherit Group from Connector and/or Project?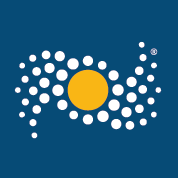 ahatisTW
Posts: 9
✭
First Scenario:
In a project, we import a new dataset through a configured data source. That data source has a group assigned to its permissions. The expected behavior is that the new data set should inherit the group from the data source. However, it does not inherit this group permission and is unusable to other users who access the project.

Second Scenario:
When publishing a new data set from a project, the new data set does not inherit the permissions groups from the project.

Are these two scenarios working as expected? Is there a way to ensure permissions are inherited or is it necessary to always manually set the permissions after creating the data set?