Home
›
Data Prep Q&A
Paxata has been acquired by DataRobot to build the industry's first end-to-end enterprise AI Platform!
Together, we are continuing to build an enterprise grade data preparation solution to streamline and power automated machine learning as part of the DataRobot platform. We are thrilled to bring together our communities and look forward to sharing exciting updates in the near future. In the meantime, check out the brand new Data Prep for Data Science topic here and the new DataRobot Community.
Data Set Permissions - Inherit Group from Connector and/or Project?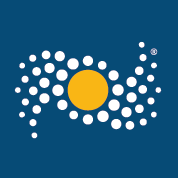 ahatisTW
Posts: 9
✭
First Scenario:
In a project, we import a new dataset through a configured data source. That data source has a group assigned to its permissions. The expected behavior is that the new data set should inherit the group from the data source. However, it does not inherit this group permission and is unusable to other users who access the project.

Second Scenario:
When publishing a new data set from a project, the new data set does not inherit the permissions groups from the project.

Are these two scenarios working as expected? Is there a way to ensure permissions are inherited or is it necessary to always manually set the permissions after creating the data set?