Home
›
Data Prep Q&A
Paxata has been acquired by DataRobot to build the industry's first end-to-end enterprise AI Platform!
Together, we are continuing to build an enterprise grade data preparation solution to streamline and power automated machine learning as part of the DataRobot platform. We are thrilled to bring together our communities and look forward to sharing exciting updates in the near future. In the meantime, check out the brand new Data Prep for Data Science topic here and the new DataRobot Community.
Anti-Join in Paxata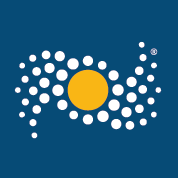 JRood
Posts: 10
✭
Hi again everyone!  You've got to be sick of hearing from me by now.

So on the continuing monster project I've been working on, the SPSS stream that I am to match/mimic in Paxata calls for a a merge between two data sets on four keys columns.  But it's an "anti-join" between two data sets, to "include records in the first data set that do not match any others (anti-join)."  Looking at the options for Look-up, I don't see a way to do this.  Would this be done via Append instead or is there something I'm missing?  Any thoughts appreciated.  

Tagged: