Home
›
Data Prep Q&A
Paxata has been acquired by DataRobot to build the industry's first end-to-end enterprise AI Platform!
Together, we are continuing to build an enterprise grade data preparation solution to streamline and power automated machine learning as part of the DataRobot platform. We are thrilled to bring together our communities and look forward to sharing exciting updates in the near future. In the meantime, check out the brand new Data Prep for Data Science topic here and the new DataRobot Community.
Incremental Refresh / Appending / Stacking Data in Paxata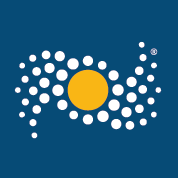 ychamb
Posts: 5
✭
Morning,

Quick question. I was wondering if Paxata has the capability to perform an incremental refresh. I have a set of excel files I receive every month and would like to stack it on a monthly basis. This would be considered an incremental refresh. Unfortunately, I haven't figured out a way to complete this task in Paxata. 

It doesn't seem paxata supports this. I tried creating a standard excel file then adding a version, but that didn't work. Then tried creating a foundation data set then created another data set which was set to automate (new data) and then appending that on the foundational data set within a project hoping that project would keep all the appended data. However, no dice there as well.

Any thoughts?