Home
›
Data Prep Q&A
Export to Existing Postgres Table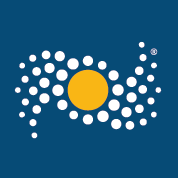 ahatisTW
Posts: 9
✭
We have a Data Connector to a Postgres database (AWS Aurora). The connector can browse the table space and read data from the tables. However, when we try export a data set through the connector we get a failure. 
Steps to perform export:
Navigate to Library.
Select EXPORT from the data set.
Select the configured Postgres data connector.
Browse the table space to the location "demand_planning/public". No tables are listed.
Click the SELECT button.
For the name, enter "DataQualityResults". This is the name of an existing table under "demand_planning/public".
The export fails with the following error.
Reason: Batch entry 0 INSERT INTO "demand_planning"."public"."DataQualityResults" ("CLIENT", "RECORD_TYPE", "ITEM_DESCRIPTION", "SALES_UOM", "ALL_EXCEPTIONS", "EXCEPTION_DESCRIPTION", "TIMESTAMP", "ITEM_NUMBER", "UA_ITEM_DESCRIPTION", "UNIT_OF_MEASURE_CONVERSION", "ALTERNATE_UNIT_OF_MEASURE", "ALT_UOM_QUANTITY", "UNIT_OF_MEASURE (UOM)", "WEEK_STARTING_DATE") VALUES ('Wings','SALES_HISTORY',NULL,'EA','SE008|SE003','Missing Item Number In Sales History|Se003|||||','2019-10-01',NULL,'Classic Buffalo',NULL,NULL,NULL,'EA','2019-3-17 17:0:0.000000 -7:0:0') was aborted.  Call getNextException to see the cause.
If we enter a new unique name (that isn't an existing table), the export succeeds.
We are using the master user and password for the database, so it cannot be a database permissions error.