Home
›
Data Prep Q&A
Paxata has been acquired by DataRobot to build the industry's first end-to-end enterprise AI Platform!
Together, we are continuing to build an enterprise grade data preparation solution to streamline and power automated machine learning as part of the DataRobot platform. We are thrilled to bring together our communities and look forward to sharing exciting updates in the near future. In the meantime, check out the brand new Data Prep for Data Science topic here and the new DataRobot Community.
How do I implement Partition-Rank-Filter based on Rank operation in Paxata?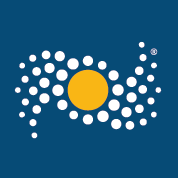 MagmaMan
Posts: 15
✭
I have a sales data that gives latest aggregated sales every month.
When it deposits data for month of May, it also has latest details for month of Jan, Feb, Mar and Apr too.
The idea is to select the value specified in the latest drop.
So, I want to partition by product-code, rank based on drop-time and then get the latest one.
How do I do this Operation in Paxata?